Welcome!
Hack's Auction& Realty Service, Inc. has scheduled several Live-Outdoor Auctions for 2023. CDC Guidelines will be followed concerning public gatherings.
We are providing 'Online Auctions' showing great success for our clients. We are a family business and appreciate all of our friends and relationships that come through serving Northern Illinois & Southern Wisconsin with auctions for more than 60 years. We hope the measures being taken to address the COVID19 viral outbreak will allow everything to get back to normal soon. Please feel free to call or email us with any questions or inquiries for upcoming auctions. We hope you're safe and look forward to seeing everyone in the future!
GoTo: Hacksauction.hibid.com to Register & Bid for current 'Online Auctions'
Rand McNally Official Garage Enameled Dbl. Sided Hanging Sign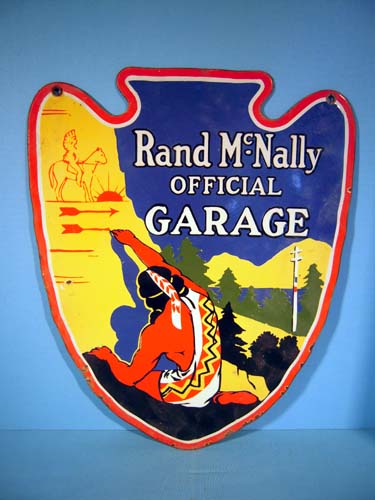 Rare 1920's Sign, Sold Oct. 2010.
Signs
1083
Sold for: $

9900

Hack's Auction

Previously owned

Sold!